The technicians were courteous and a delight to interact with.  The shelving a was install from 1.5 to 2 hours.  When the guys asked me to inspect the work, they had most of my items already hung.  I ask for a few extra items (ball bag and such).  The shelving is very sturdy and strong.  I was able to put over 200 pounds of weights on one shelve without issue.  I'm really pleased with the results!!!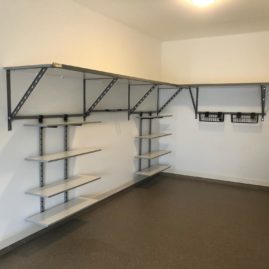 I had a great experience. The crew was awesome; they were on time, professional, courteous, and timely in doing their job. The product is secure and very stable and it's so reassuring to be safe and properly designed and installed.
Thanks again Doug!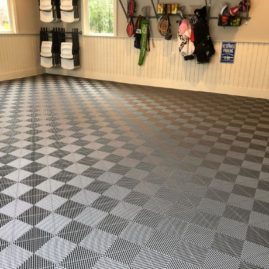 We are extremely pleased with the garage floor… My only regret is waiting so long to have it installed. I should have done this years ago. Product is great. Company is excellent.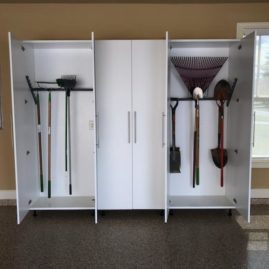 Very easy to work with. His crew always did an Outstanding job!… Would Highly recommend him to everyone. Thanks so much Doug for everything!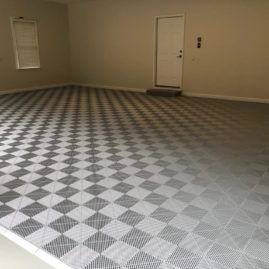 We love our Swisstrax garage flooring, and we couldn't be happier… From start to finish, the process was EASY for us…
Exactly what we wanted and needed…They were on time, extremely pleasant and did not try to overcharge or add any unnecessary add-ons!
I can't begin to tell you how pleased I am with my new cabinets!… OUTSTANDING IN EVERY WAY! Thanks Garage Solutions Team!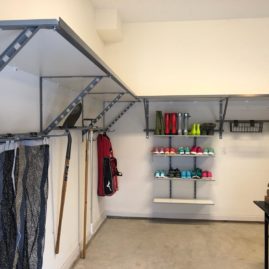 Doug Calvert and his team are true professionals who exceeded our expectations. Many Thanks!!!
The entire process was outstanding. The installation team was very professional and courteous. Great job! I highly recommend!!